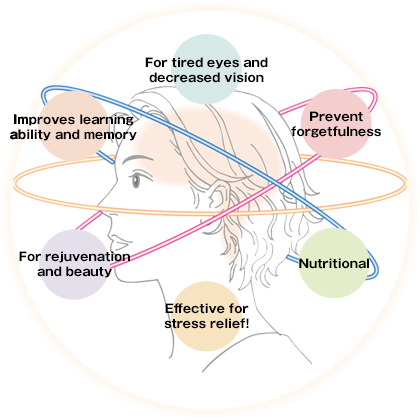 Japan Ortho Co.,Ltd. was established with the aim to develop nutritional supplements based on the theory of Ortho-molecular psychiatry.
This is the reason why "Ortho" is being used in the name of the company and products.
Correctional psychiatry is a new medical theory that combines treatment and prevention, advocated by the Nobel Prize-winning scientist Linus Carl Pauling.
The aim is to maintain and improve health by improving metabolism and other factors through adequate intake of the various nutrients necessary for physical and mental health, and by enhancing the inherent immunity and natural healing power of humans.
(The dietary today is focused on the body, but not the brain. Most healthy food and supplements are either for the body or even drugs that claim to improve diseases.)
Based on this theory, Japan Ortho focused on the function of vitamin B12 as a nutrient that activates the brain, which is the source of the human body's life and mental activities. Based on extensive research data, Japan Ortho has developed Ortho products.
Ortho products contain more than 1500 micrograms of vitamin B12 per day with more than 30 kinds of nutrients, made according to the theory and manufacturing method unique to Japan Ortho.